Use this FAQ if you've previously purchased Infinite Honey but don't currently have it on your device. Common reason for this include:
Deleted the app and later reinstalled it.
Got a new device.
Have multiple devices (that all use the same app market!) and want them all to have Infinite Honey.
How to restore your Infinite Honey purchase
Make sure that you're signed into iTunes / Google Play with the same account that made the original purchase. This is the most common reason that Restore attempts fail.
If you're on Android, fully exit the app. Then launch the app again. On Android the app is programmed to automatically attempt a Restore at launch, so this may execute the Restore without the remaining steps.
On the Event Select screen, click the honeycomb icon in the upper-left corner.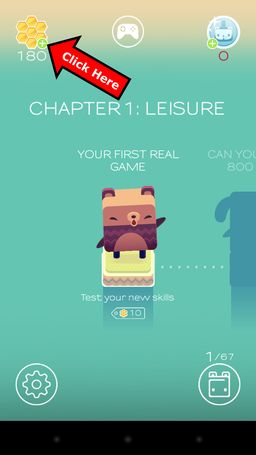 In the next screen, click the Restore Purchase icon in the lower-left corner.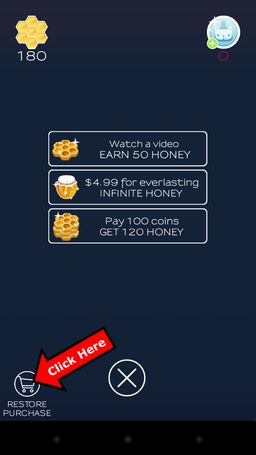 That should do it! If you have questions/issues, please email support@spryfox.com
Note: One person shared that they were stuck on the Please Wait screen forever. They eventually discovered that this was because the Parental Controls were on. After disabling their Parental Controls, they were able to restore their purchase successfully.