There are two basic ways to save a Kid in Road Not Taken:
Bring the Kid to the "Mayor's room"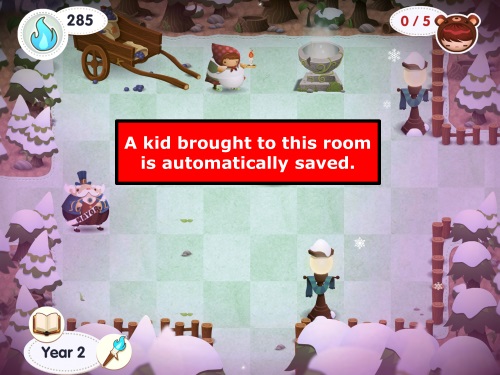 The "Mayor's room" is the room where you first enter the forest. It is always in the northwest corner of the forest. Any Kid deposited in this room will be saved. A few options:
Throw the Kid into the Mayor's room from an adjacent room.
Carry the Kid into the Mayor's room, then throw the Kid such that she remains in the room. Note that a Kid carried into the Mayor's room but then thrown out of the Mayor's room is not counted as saved.
Get the Kid to be adjacent to a Parent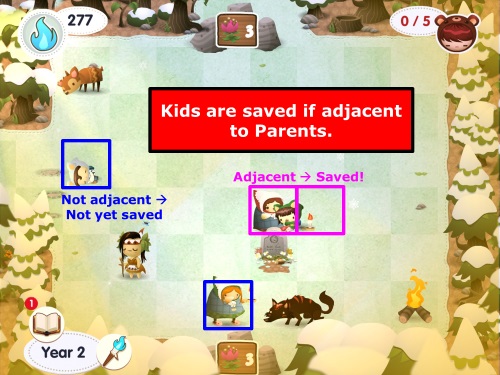 If a Kid and a Parent come to occupy adjacent squares, the Kid will be saved. You can either throw the Parent to the Kid or the Kid to the Parent. There may be other ways to get the two adjacent.
Note that, when a Kid is saved in this manner, the Kid is teleported to the Mayor's room and the Parent disappears from the forest.
Other notes:
Any Parent will match with any Kid; you don't have to look for a pair that appear to be biologically related.
A single Parent can save multiple Kids if the adjacency occurs simultaneously.
Don't worry about getting the Parents out of the forest; all that matters is saving the Kids. Presumably the Parents can find their way back to town on their own.
In many cases there will not be the same number of Parents as Kids.