You can upgrade Mr. Kit's store by purchasing the Store Upgrade Catalog from his store.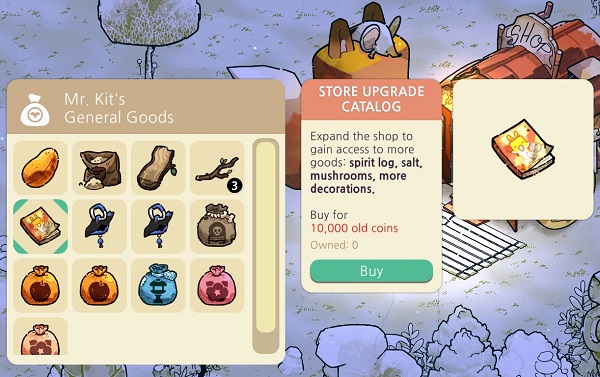 Please note the following:
The catalog is not initially available in the store; you will have to meet a certain amount of progress first.
There are several levels of store upgrades. (The screenshot above shows the first upgrade.) Higher-level upgrades are probably going to cost more than lower-level upgrades.
Contents of and prices of the upgrades are subject to change as we continue to balance the game.
Mr. Kit will stop selling stuff for the rest of the day when you purchase the upgrade. So if you want to make other purchases on the same day you are going to purchase the upgrade catalog, buy the catalog last.