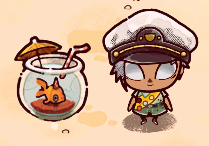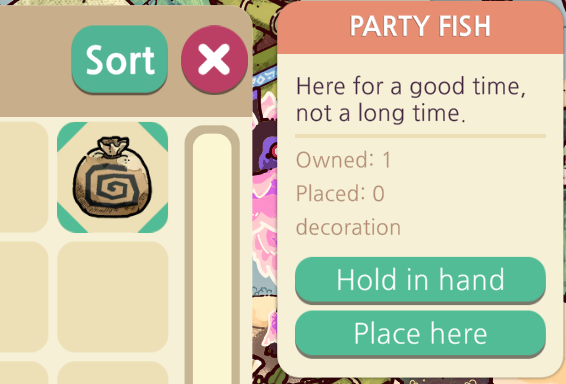 Party Bear will give you this as a reward for completing his 16th milestone.
Party Bear's 17th milestone is a photo quest involving the Party Fish.


It's common that players who received the Party Fish have unwittingly put it on the ground or in some manner of storage and lost track of it (which is reasonable—it kind of seems like a normal decoration). If you've done this, there is currently no mechanism in the game to help you find it—it's not a hidden object so Ranger Bear can't give a hint for it, and it's not a tool so the Tool Finder also can't help you find it.

Note that the game regards this as a Decoration that looks like a fishbowl, not as a Fish. Thus you should filter for Decoration if using the filtering function in your Storage etc. to help you find it.
I think I may have sold the Party Fish
Don't worry, you probably didn't sell it. The Party Fish is supposed to be unsellable, so unless you managed to find a glitch that let you sell it, that's not what happened.